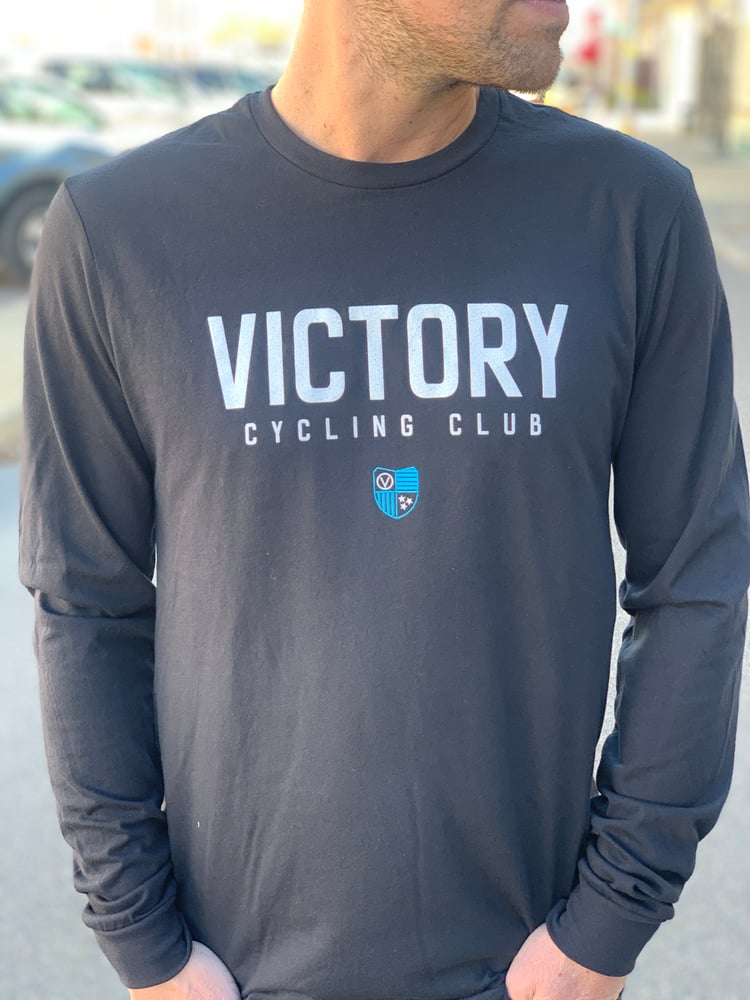 Victory Cycling Club Stripes Long Sleeve Shirt
$

40.00
We always think you should look just as good off the bike as on! This year we're injecting a bit more synergy between the Winter kits and casual wear.
Taking direct inspiration from the long sleeve jersey, this midweight long sleeve crewneck shirt keeps it simple on the front while rocking the twin stripe design on the back.
Clean, comfortable and ready to kick it.